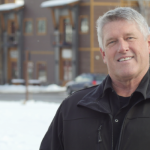 Troy Downing Announces Campaign for Commissioner of Securities and Insurance, Montana State Auditor

Today, conservative Republican Troy Downing announced his campaign for Commissioner of Securities and Insurance, Montana's State Auditor.
"The American Dream is becoming further and further out of reach as career politicians and special interests come to dominate our political process," stated Downing. "Montanans need a conservative watchdog for our tax dollars. They need a strong advocate for transparency in government. They need a watchdog for their pocketbooks as career politicians look to expand government and take more of your money to fund their big-government ideas." z"I'm an outsider, a businessman, who has built a business by not spending more t0han we have.
I've created jobs throughout our state and region, and we do it by being transparent and stretching every dollar. That's exactly the kind of experience I believe we need in Montana's government. We need to bring sound business principles to government and make government operate at the speed of business, not the other way around." Troy began his career in education as a research scientist and educator at one of the largest private universities in the country. Troy later founded a technology startup company that hesuccessfully merged with a nascent Yahoo! Inc. in the 1990s and went on to help other startup companies succeed through angel investments and mentorships
Then came September 11th, 2001. Deeply affected by the 9/11 terrorist attacks, Troy enlisted in
the U.S. Air Force/Air National Guard and served eight years in a Combat Search and Rescue
squadron. He was deployed twice to Afghanistan in support of Operation Enduring Freedom and
the Global War on Terrorism. In Afghanistan, Troy helped to evacuate countless wounded
warriors off the battlefield serving on numerous combat support missions and medical
evacuations.

Today at home, Troy continues to support our wounded warriors and is an advisory board member and volunteer of the Warriors and Quiet Waters Foundation, an organization that uses fly fishing and Montana's natural beauty as a simple but powerfully effective healing therapy for our traumatically wounded veterans.

"I'm proud we have President Trump shaking up the system in Washington, but we need the same outside the box thinking here in Montana to put an end to the old way of doing things andkeep Montana the greatest state in the nation." To find out more about Troy, visit his website at www.TroyDowning.com